In this blog, we explain the utility and benefits of face masks during Covid-19 in Pakistan and around the world answering 5 top facemask questions that many have.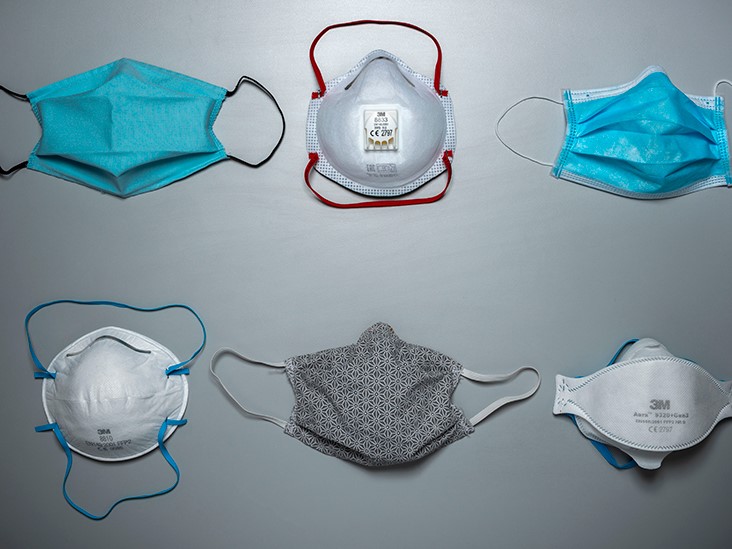 As the number of cases continues to rise around the globe owing to the emergence of the new covid variant, omicron, health experts have stepped up their call for people to wear face masks.
Numerous studies point to the mask as a potentially effective tool for containing the spread of coronavirus, particularly the South Africa covid variant omicron, which is known to be highly transmissible. Based on the most recent research, the following are five compelling reasons to wear a mask.
How does a face mask protect me?
With the new variant of covid, many countries are stepping up measures to try to stop its spread. COVID-19 is primarily spread via respiratory droplets. Respiratory droplets enter the air when you cough, sneeze, speak, shout, or sing. These droplets may then land in the mouths or noses of those nearby, or they may be inhaled. Face mask benefits for covid-19 are numerous. It prevents your respiratory droplets from contacting others. Masks worn over the nose and mouth have been shown to reduce the spray of droplets.
Should I wear a mask only when I feel sick?
Even if you are not feeling sick, you should wear a mask. This is because several studies have discovered that people infected with COVID-19 who do not develop symptoms or who do not yet exhibit symptoms can still spread the virus to others. Wearing a mask protects those around you if you are infected but have no symptoms.
Does wearing a mask lower my oxygen level?
There is no evidence that wearing a mask reduces oxygen levels. Wearing a mask that is either too tight or not properly fitted can cause discomfort, which is why it is important to know your options and evaluate which mask is best for you. Even doctors and nurses wearing N95 masks that fit tightly around the face and create a seal around the mask's edge are not at risk of lower oxygen levels.
What is the best type of mask?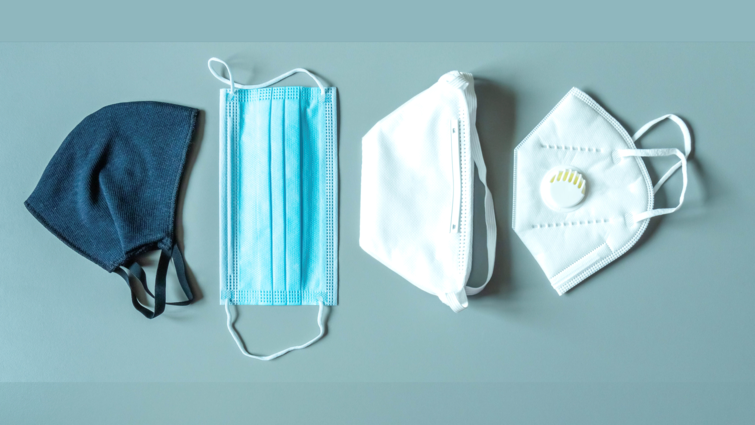 Fabric/cloth masks
Fabric or cloth masks trap droplets released by sneezing, coughing, or talking. They stop virus spread, are cheap to buy or make, and can be washed and reused. The wearer should avoid touching their masks and, if they do, sanitize or wash their hands afterward.
Surgical masks
Surgical masks are loose-fitting and single-use masks. They shield the nose and mouth from germ-laden droplets. They guard against sprays or splashes that may enter the nose or mouth. These masks can also filter out large particles in the air and prevent the spread of droplets from the wearer. Buy surgical masks in Pakistan to protect yourself and your loved ones from the Omicron strain.
N95 masks
N95 masks protect better than surgical or cloth masks because they can filter out both large and small particles when inhaled. These masks should primarily be worn by healthcare workers and other medical responders. These masks, like surgical masks, are designed to be single-use only, though researchers are looking into effective cleaning methods because of their shortage in time of covid-19 surges. You should buy N95 masks in Pakistan if you want to avoid the hassle of changing masks over and over again.
Do I still need to wear a facemask after I'm fully vaccinated?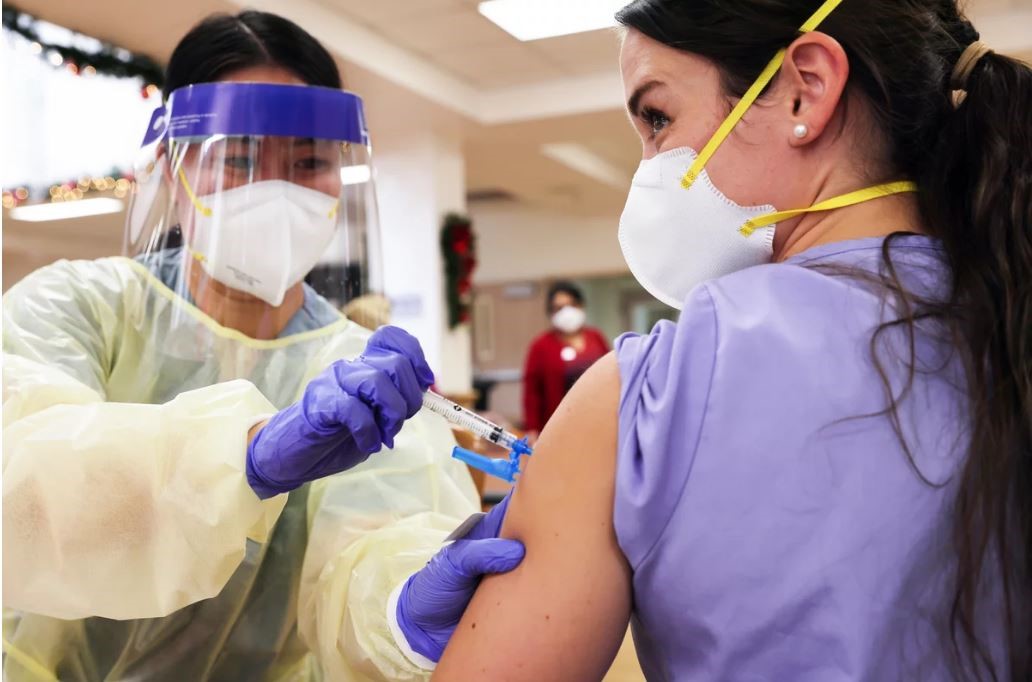 Until recently, it was acceptable to not wear a mask if you were fully vaccinated, except where a rule or law required it. However, with the emergence of the new covid variant omicron, wearing a mask indoors and outdoors in crowded areas or when in close contact with unvaccinated people has been made mandatory, primarily because research indicates that prior vaccinations may be ineffective against the new covid variant. As a result, countries throughout the world are promoting and encouraging booster shots. Healthcare workers, those over the age of 50, and those with a compromised immune system have begun receiving Covid vaccine booster shots in Pakistan. Right now, everyone in the country can only get Pfizer booster shot in Pakistan. Those looking for Cansino booster shot in Pakistan should know that it's not available. Just look up the nearest booster dose of Covid vaccine in Pakistan center.
For the time being, and in the hope of a better future, the coronavirus is here to stay. Exposure to this virus puts not only you at risk but also everyone with whom you interact. This includes family members, close friends, and coworkers. Wearing a mask carries no risk, but the reward is tremendous. To contribute to the virus's eradication, we should all wear masks. Wearing a face mask in public is a critical and necessary preventative measure, and it is currently the best thing we know we can do.

By: Sanya Zahid
Citations:
Center, N. C. O. (n.d.). National Command Operation Center. Retrieved December 18, 2021, from https://ncoc.gov.pk/covid-vaccination-en.php
Centers for Disease Control and Prevention. (n.d.). Covid-19: Considerations for wearing masks. Centers for Disease Control and Prevention. Retrieved December 18, 2021, from https://www.cdc.gov/coronavirus/2019-ncov/prevent-getting-sick/cloth-face-cover-guidance.html
Debunking mask myths: Why it's important to wear a face mask. Henry Ford LiveWell. (n.d.). Retrieved December 18, 2021, from https://www.henryford.com/blog/2020/11/debunking-covid19-mask-myths
hollowc2. (2021, August 29). How do face masks protect against covid? Cleveland Clinic. Retrieved December 18, 2021, from https://health.clevelandclinic.org/do-face-masks-actually-protect-me-or-just-those-around-me/
LLU. (n.d.). Which type of face mask is most effective against COVID-19? News. Retrieved December 18, 2021, from https://news.llu.edu/health-wellness/which-type-of-face-mask-most-effective-against-covid-19
Mayo Clinic. (2021, December 17). Can face masks protect against coronavirus? Mayo Clinic. Retrieved December 18, 2021, from https://www.mayoclinic.org/diseases-conditions/coronavirus/in-depth/coronavirus-mask/art-20485449
medicalnewstoday. (2021). What is the protective value of different face masks? Medical News Today. Retrieved December 18, 2021, from https://www.medicalnewstoday.com/articles/what-is-the-protective-value-of-different-face-masks
NPR. (2021). Shots – health news. NPR. Retrieved December 18, 2021, from https://www.npr.org/sections/health-shots/
Sargent, J. (2021, November 30). What Mask is best for the omicron variant? SFGATE. Retrieved December 18, 2021, from https://www.sfgate.com/shopping/article/omicron-variant-covid-19-best-face-mask-16662933.php
simplicityHR. (2021, September 16). Safe use of face masks. simplicityHR. Retrieved December 18, 2021, from https://www.simplicityhr.com/safety-risk/safe-use-face-masks/