What is Coagulation?
The formation of Blood clots inside the body is called coagulation. Proteins like, fibrins, and small elements in the blood, known as platelets, work together to form a clot which helps in stopping the bleeding when you have an injury or a cut.
What is anticoagulation therapy?
The formation of blood clots in some people is very common, clots can easily form, and they don't dissolve. This can result in slowing down blood flow, consequently leading to a heart attack. Warfarin is an anticoagulant that is normally prescribed to patients to slow down the clotting process. Warfarin is an anticoagulant that helps in preventing blood coagulation.
Monitoring INR levels
Blood thinners, commonly known as anticoagulants, are recommended to prevent unwanted blood clots. To ensure that a patient's medicine dosage is correct, blood clotting time must be monitored.
INR units are used to quantify the rate at which blood clots. Patients should always stay within their target INR range. If the INR range is too high, internal bleeding is more likely, if INR is too low, blood clots are more likely.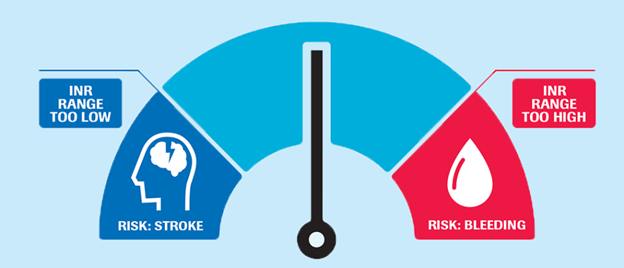 The CoaguChek® XS is a portable, convenient, and user-friendly device for monitoring INR value (International Normalized Ratio) from fresh capillary or non-coagulated whole blood-precise, simple and reliable.
This system is portable and ready to use at any moment. Patients can use it at home or on vacation to self-monitor their health.
6 easy steps to use CoaguChek® XS for blood monitoring.

Get Ready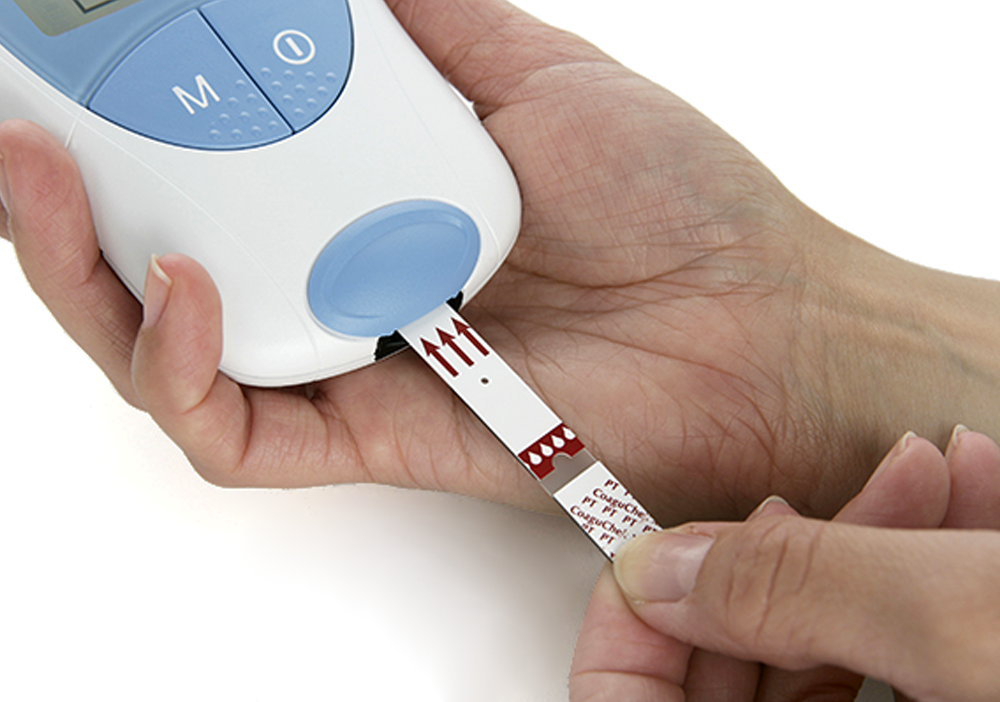 Remove one strip from the test container
Tightly close the container
Avoid touching the test strip with wet hands or gloves
Use the test strips within 10 minutes of opening them.
Slide the test strip into the device following the arrow direction, push the strip until it stops
Match the Code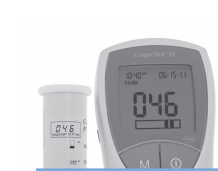 Ensure that the number that flashes on the screen matches the number on the test strip container.
Wait for the device to warm up (which takes about 30 seconds), after which the countdown starts.
You would have total 180 seconds to apply blood to the test strip.
Collect the Blood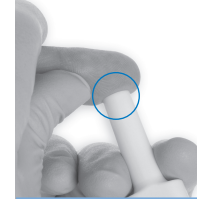 Remove the CoaguChek lancet protective cap.
Massage your fingertip till a brighter color appears.
Press the tip of the lancet firmly against the side of your fingertip and press the blue trigger button.
Squeeze the base of the finger gently to create a drop of the blood.
Identify the target area & apply the blood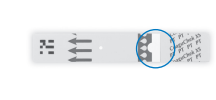 Locate the target region on the test strip
Place your finger beside the test strip in a way that blood touches the strip, or bring the meter closer to the finger so blood drops at the target region.
Apply the blood within 15 seconds.
Record results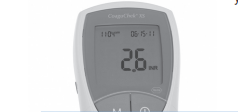 After one minute, read the reading on the display screening according to the guidelines.
Clean up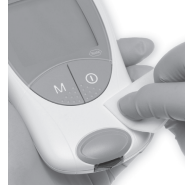 Dispose of used test strip and lancet in an approved container.
Turn off the meter
If the meter is unclean, clean it with a prescribed cleaner.
To order your device, for easy monitoring of your INR levels, click here! : https://dawaai.pk/otc/coaguchek-xs-for-patient-self-testing-blood-coagulation-testing-device-1-kit-pack-47677.html
CITATIONS: