Medically reviewed by Dr. Unsa Mohsin.
As we enter the midst of summer and feel the heat begin to churn up, you might want to rehydrate and indulge your taste buds into some of these irresistible drinks. With Mango season in full swing, let's take a look into a bunch of recipes that you can easily prepare at home for some pool side parties, family get-togethers or perhaps a nice afternoon treat.
Mango Shake
Let's kick off with the time-less classic, one that can never go wrong with this truly mesmerizing and thirst quenching drink.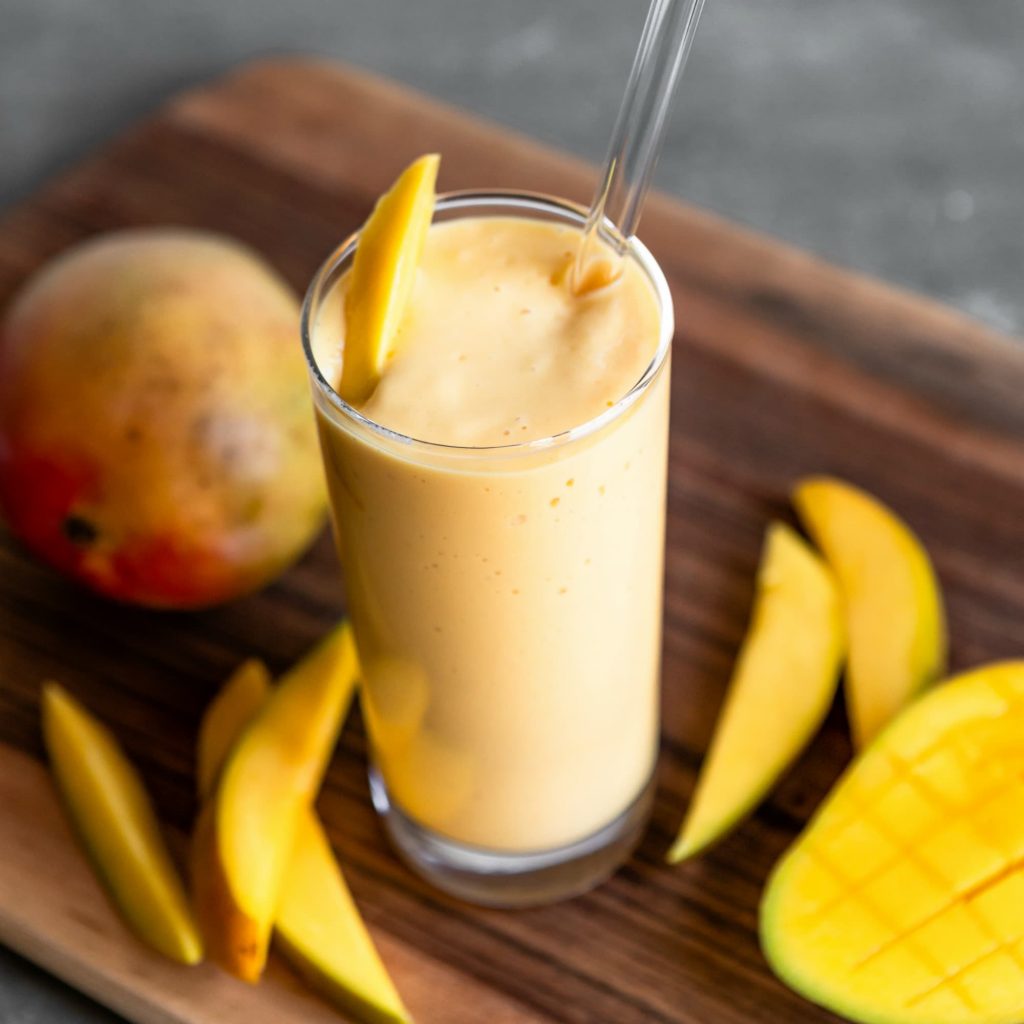 Ingredients
You're only going to need 3 simple ingredients to prepare this one
Ripe Mangoes -2
Milk – 1 Litre (chilled)
Sugar – 4 table spoon.
How to make it
Combine all the ingredients in the blender and whiz away. Add milk depending on the consistency you prefer.
If you want to make this mango milkshake vegan, you may use coconut milk or any other nut milk like almond milk.
This mango milkshake can be kept completely sugar free, so it really depends on your sweet tooth if you want to add sugar or not. You may use regular granulated sugar or brown sugar.
You can also mix it up with some Vanilla ice cream, dry fruits and Rooh-Afza to add a little twist.
Mango Mint Lassi
Let's switch things up with this blend of mint, yogurt and orange juice as you beat the wrath of the sun with this refreshing and cool blend.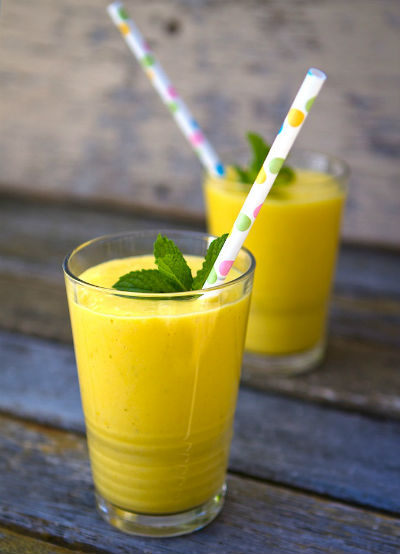 Ingredients
2 medium mangoes
2 cup ice cubes
1/2 cup yoghurt (curd)
4 sprigs mint leaves
1 teaspoon honey
1/4 cup orange juice
How to make it
Step 1
Wash the mangoes and mint leaves in cold running water. Next, add sliced mangoes in a blender jar along with yoghurt, orange juice, honey and ice cubes. Blend until smooth.
Step 2
Transfer the drink to desired glasses and garnish with mint leaves. If you find the mangoes tangier, you can add some sugar-free or honey to accentuate the taste and make it sweet. Serve immediately and enjoy!
Aam Panna Recipe
Lastly, let's proceed towards something light. You might find it easy to gulp this particular drink in one go, so don't hesitate and chug away.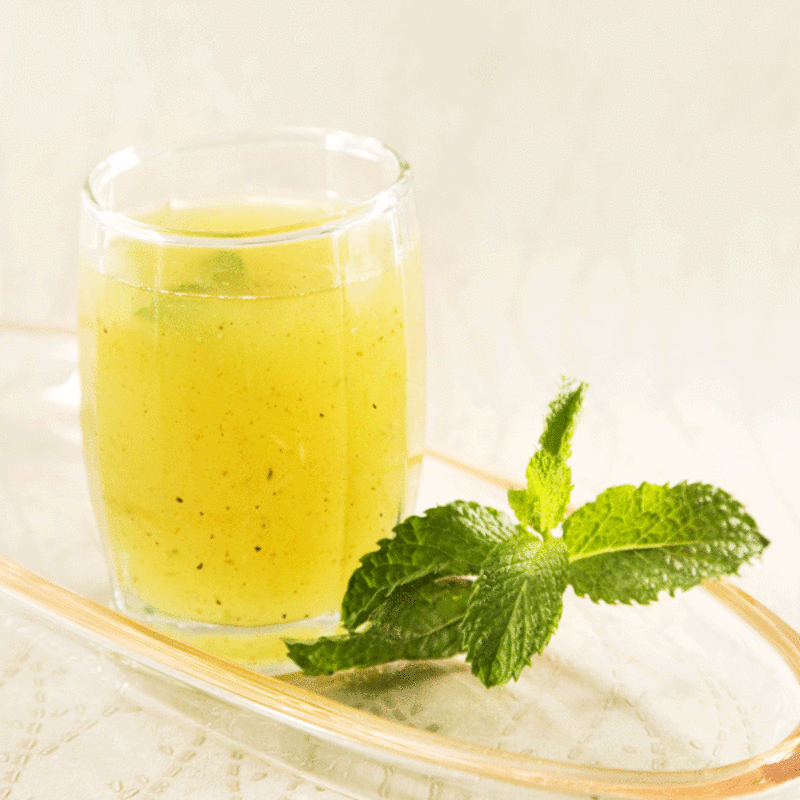 Ingredients
*1 large raw mango
*1 1/4 teaspoon black salt
*1 teaspoon black pepper
*1 cup water
*1 1/4 teaspoon cumin powder
*1 tablespoon powdered jiggery
*6 ice cubes
How to make it
Step 1
Pressure-cook the mangoes till they soften. Grind to a smooth paste.
Step 2
Add crushed jaggery as per your taste to the paste followed by 3/4 cup of water. Bring this mixture to boil and allow it to cool to room temperature.
Step 3
To prepare a glass of Aam Panna, add 4 tbsps of the mixture, 1/4 tsp roasted cumin powder, 1/4 tsp of black salt, black pepper powder and blend to combine well. Add 1 1/4 cup chilled water and continue to blend for few seconds.
Step 4
Pour into a tall glass with crushed ice and serve.
We hope these recipes suit your summer needs as you drink away to your heart's content. As always, have a pleasant summer!
Guest Credits: Dr. Shayan Imran