Diabetes in Pakistan is one of the most prevalent chronic diseases that affects almost 33 million people around the country. Many people struggle with keeping their Diabetes in control, resulting in numerous health risks. If you're a diabetes patient in Pakistan looking to keep your diabetes in check, then we have something just for you!
Dawaai being one of Pakistan's leading digitalized healthcare platforms has introduced its DIABETES CARE PROGRAM with which you can lower your blood sugar levels and track your diabetes with ease!
How Can You Control Diabetes?
Nutrition plays a very important role in the lifestyle of a diabetic patient. A healthy meal, exercise, taking your medicines on time and following a Diabetes plan, all can help keep blood sugar levels in your target range.
What a diabetic patient chooses to eat, how much they choose to eat and meal timings are all essential in keeping blood sugar levels within the range recommended by a Diabetes doctor or Endrocrinologist provider
Diabetic patients assume that eating foods they love is not an option but the good news is that you can still enjoy your favorite foods by cutting down on the portion size.
Some of the food groups that Diabetic patients can intake are as follows:
FRUITS: Melons, bananas, grapes and berries etc.
VEGETABLES: Diabetics are recommended to have broccoli, carrots, greens, potatoes, corn, tomatoes and green peas. 
PROTEIN: Diabetics can have chicken, turkey and lean meat. Other forms of protein intake are eggs, nuts and fish. Diabetics are recommended to get a customized meal plan from a nutritionist.
Control Diabetes – The Dawaai Way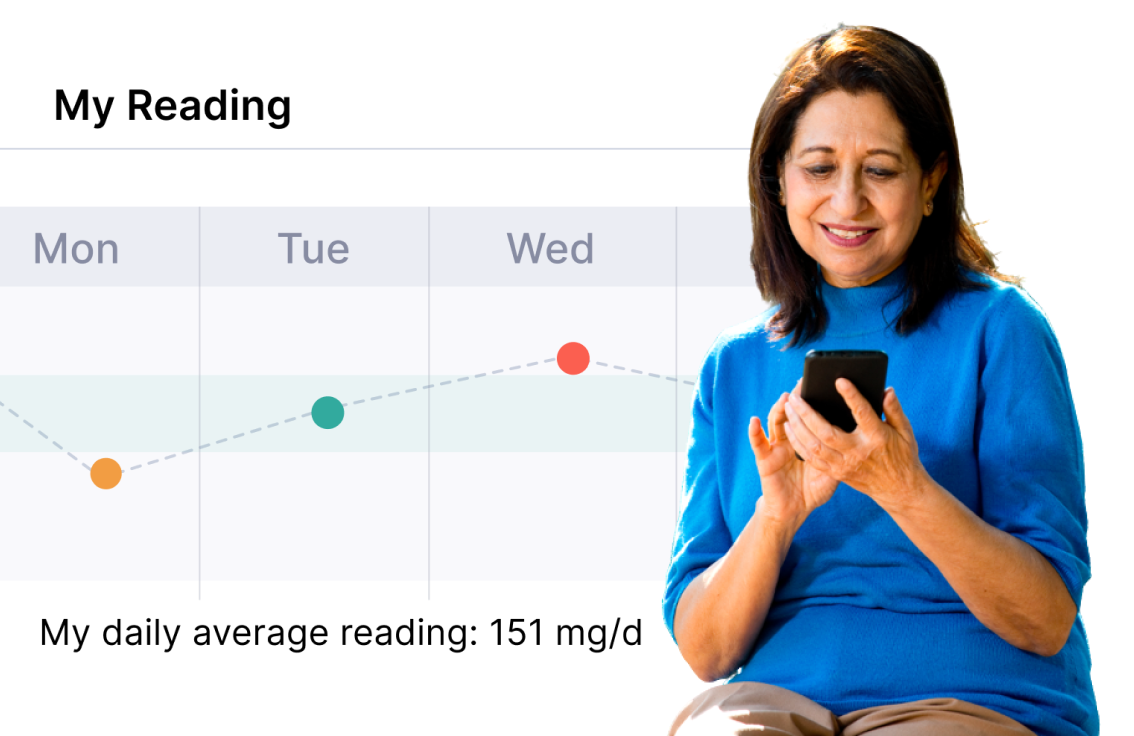 Join Dawaai's Diabetes Care Program now to get personalized coaching, expert medical support, a glucometer with strips, and much more to help you win your Diabetes treatment.
The best part? If you manage to control your sugar levels according to the plan designed for you by our Diabetes coach, you can get Diabetes medicine in Pakistan for free*
(*free Diabetes medicines liable only when prescribed from a physician on Dawaai)

Benefits of Dawaai's Diabetes Care Program:
A monthly subscription program to maintain & lower your diabetes with various things for free.
The program includes a 1 glucometer, 30 strips per month 1 endocrinologist consultation per 3 months/quarter, 1 General Physician consultation per 3 months/quarter, 1 HbA1C test per 3 months/quarter, and diabetes medicines coverage only given after the first 3 months of subscription subject to their diabetes performance.
Once you enroll in the program after paying the monthly subscription fee following things will be given for free

An HbA1C test will be done to check your Diabetes level and past history.
An online General Physician consultation where the doctor will take your history.
An online Endocrinologist consultation where the doctor will validate your medicines and determine the diabetes level you have to maintain or decrease.
A free glucometer with 30 strips
A 24/7 health coach to guide and answer all your queries related to diabetes and your health.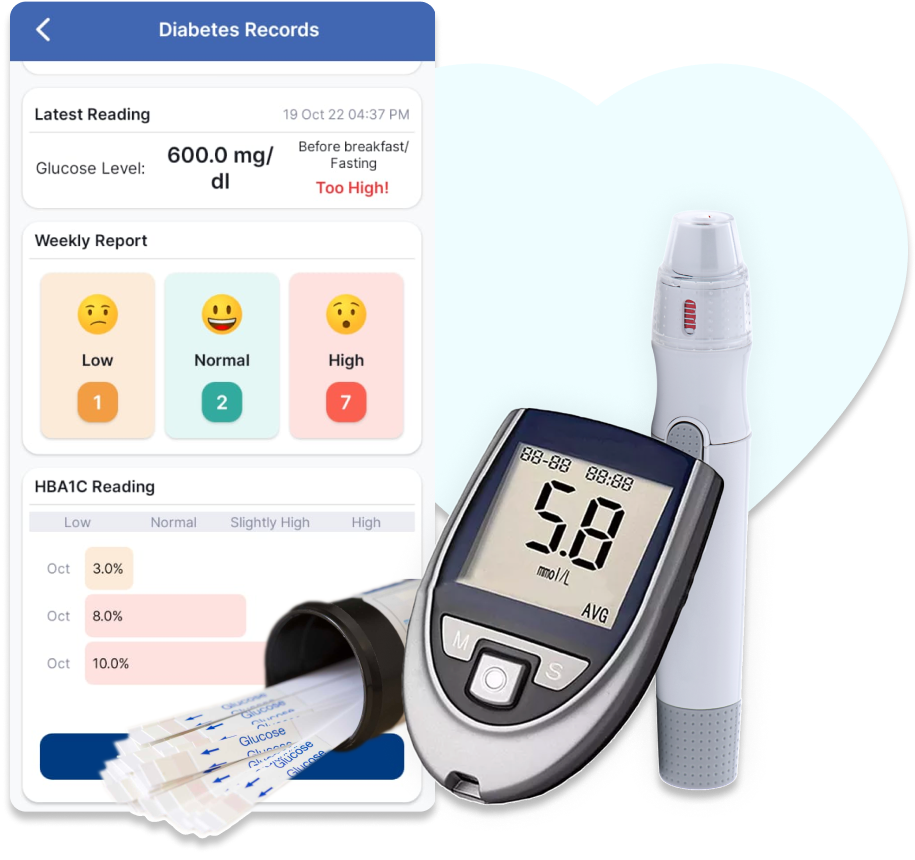 In the case of a monthly subscription, you will receive a free glucometer, monthly strips, quarterly endocrinologist, General Physician consultation and HbA1C test on the 1st day of the month if you have paid the monthly subscription fees.
At the end of three months, another HbA1C test will be done and if the patient is able to decrease their sugar level by 10% his following three-month diabetes medicines prescribed by the Dawaai doctor for up to Rs. 3000/three months would be free.
Terms & Condition
If you miss to record two readings in a row, you will be penalized in the form of next month's strips being halved or not being eligible for doctor consultation.
Only diabetes medicines validated by our endocrinologist would be free.