For working moms or new mothers with a busy schedule, breastfeeding their newborn baby can be a challenging task. While juggling between work and home, new moms may not be able to properly breastfeed their infant. In such situations, a good breast pump can lend a helping hand to new moms. Through breast pump, a mother can extract milk from their breast in a bottle and store it for the later use.
If you are getting to know about breast pump for the first time, this post is for you as we are talking about its usage, benefits, and details in this post.
What is a breast pump?
A breast pump is a device that extracts milk from the breasts of a woman so that she can continue to feed her baby with breast milk even when she is away or not around.
Types of Breast Pumps
As different moms have different needs, breast pumps come in a variety of forms. A breast pump comes in both manual and automatic (electrical) version. As an automatic breast pump adds convenience as it does not require manual pumping, new moms usually prefer an automatic or electronic breast pump.
There are single and double pumps as well. A single pump allows a new mom to extract milk from a single breast at a time; whereas, a double pump allows extract milk from both the breast simultaneously.
How to use breast pumps?
Wash your hands with soap or hand wash.
Wash all the parts of breast pumps or sterilize them with a good sterilizer.
Assemble your pump kit according to the handbook that comes with the product.
Start pumping.
Store pumped milk safely.
How to store pumped milk?
The following chart below answers how mothers can safely store their breast milk.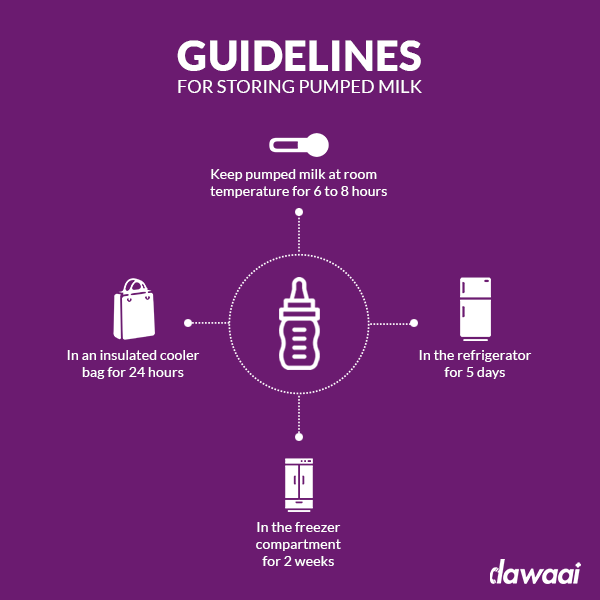 Convenience for new moms
We all know that a newborn baby should be fed with breast milk, but different circumstances throw new moms in situations when they cannot breastfeed their babies. In such situations, a good breast pump is what they need so that they can pump and store breast milk for their babies.
Pumping can be a daunting task, but by maintaining a proper pumping schedule can be of great help for a new mom, who cannot opt for nursing, but still wants to provide her baby with the breast milk.