If you are still missing out on the goodness of Matcha, then you should definitely try these wickedly amazing Matcha Recipe Hacks that can replace your caffeine cravings and promote weight loss with taste and health.
Matcha Tea is not just tea, it's so much more. It is bringing a Teavolution by being adapted into so many mouthwatering and healthy recipes that you cannot resist trying. Try these four super easy weight loss hacks using Matcha Tea;
Hack #1 DIY Facemask
If you are tired of home remedies to make his super-easy DIY Matcha Facemask is an antiaging formula that provides the skin nourishment and gives it a clean and healthy feel.
All you need:
OchaMatcha Powdered Green Tea 1 Tsp
Water a few drops
Optional: If you have oily skin, add Coconut oil ½ tsp.
Procedure:
Make a paste with a thick consistency.
Apply it on your face and rinse off after 15 minutes.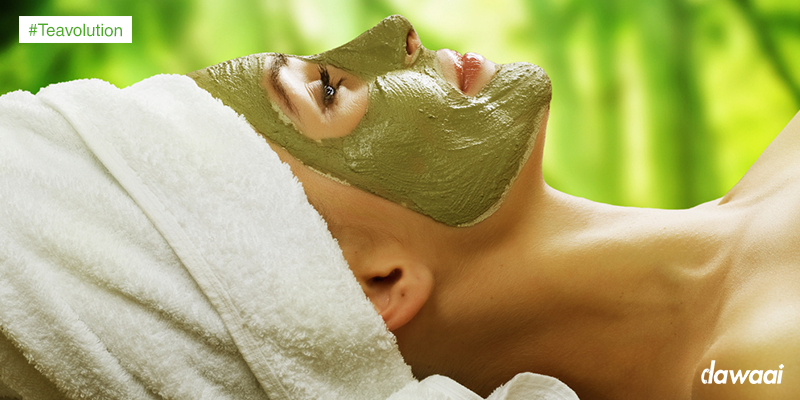 Shop Matcha Tea: https://goo.gl/v1pZHz
Hack #2 Matcha Smoothie
This Matcha Smoothie is a tasty and healthy breakfast option for a morning detox or any time of the day. It's quick and delicious. This all-natural drink is a natural tonic to boost your immunity!
All you need:
OchaMatcha Tea 1 Tsp
Ginger grated or chopped 2 tbsp
Freshly squeezed lime juice from ½ lime
Honey as per taste to sweeten
Procedure:
Blend all the ingredients in a blender until smooth
Chill it and enjoy!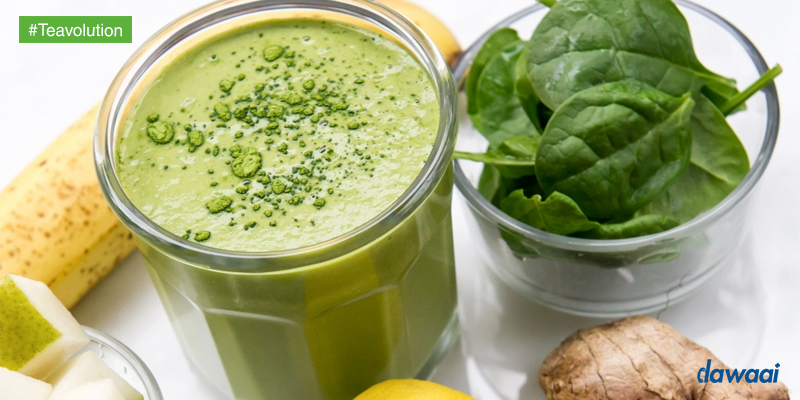 Shop Matcha Tea: https://goo.gl/v1pZHz
Hack #3 Matcha Popsicles
These Matcha Popsicles beat everything else when post workout you need a chilled boost that promotes weight loss and lifts our mood up with taste.
All you need:
Avocados 2 large ripe
Coconut milk 1 cup
Coconut nectar ½ cup
Lime juice of about 2 medium sized limes
Lime Zest 2 tbsp
OchaMatchaTea 2 Tsp
Coconut Yoghurt ½ cup
Popsicle Molds
For Coconut Coating (optional):
Coconut Yoghurt ½ cup (125 ml)
Desiccated Coconut ½ cup (40 gm)
Procedure
Blend avocados, coconut milk, coconut nectar, lime juice, lime zest and coconut yogurt in a blender until a smooth consistency is attained.
Add OchaMatcha Tea until well combined with the blend
Pour mixture into Popsicle molds, leaving 2 ½ cm (1-inch) at the top of half the molds for the coconut yogurt. Spoon coconut yogurt into the partially filled molds. Insert Popsicle sticks and freeze for 5 hours or overnight until set.
Run molds under warm water to help release them and remove popsicles. Place popsicles on a tray lined with non-stick baking paper.
Working quickly, lightly dip tips of Popsicle in coconut yogurt and then sprinkle with desiccated coconut. Return to freezer for 30 minutes or until frozen.
Shop Matcha Tea: https://goo.gl/v1pZHz
Hack #4 Matcha Latte
The best alternative to your cup of black coffee and black tea is here. Try this Matcha Latte with astonishing detox power and weight loss boosting properties.
All you need:
OchaMatcha Tea ½ Tsp
Hot water 30 ml
Milk of your choice as per your requirement
Optional: Honey 1 Tsp.
Procedure:
Whisk OchaMatcha Tea into hot water. Then add milk and stir.
Enjoy the warm Matcha Latte to cuddle up to your taste buds and give you the brain boost when needed.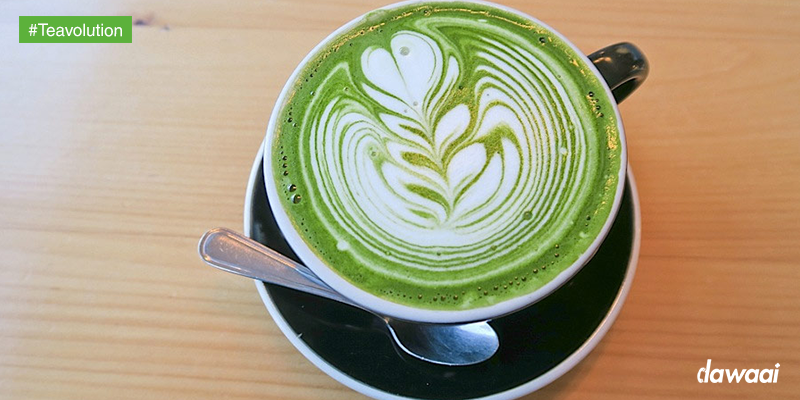 Shop Matcha Tea: https://goo.gl/v1pZHz