All about organ donation, what it is, its types and eligibility.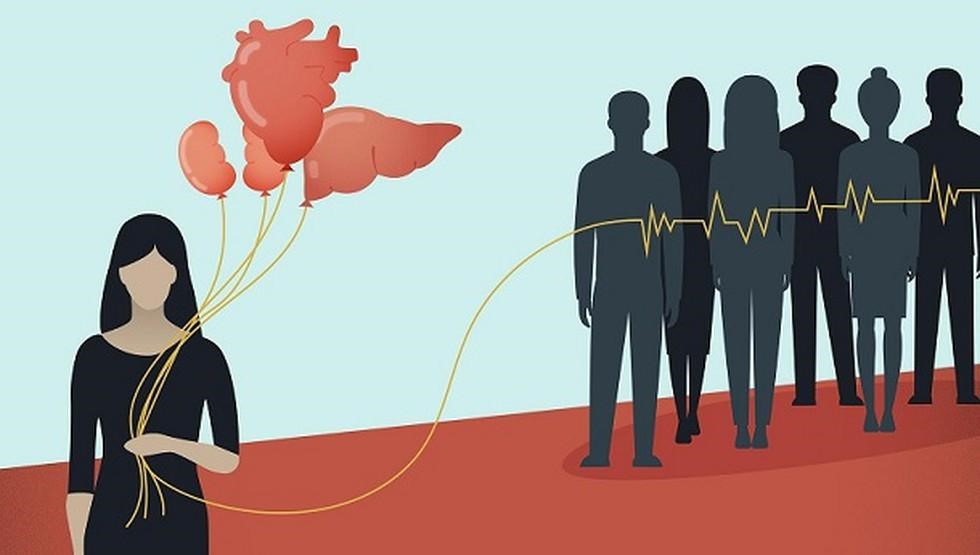 Imagine your loved one having a renal failure, necessitating dialysis for hours every week just to stay alive. Despite that, you know they might likely die a premature death.
Every year, thousands of people around the world die because of a failing organ. Organ or tissue donation can turn these problems around, giving recipients a chance at a long life, improved quality of life, or both. And yet, the number of people who need organ donation far exceeds the number of compatible donors and this dilemma extends throughout the world, even in developed countries like the United States where about 95% of people support organ donation yet only 54% sign up. An estimated 50,000 people in Pakistan die each year, still waiting.
What is Organ Donation?
Organ donation is the act of donating an organ to save or improve the life of someone who needs a transplant through surgery which removes an organ or tissue from one person and transplant it into another. As a result of the recipient's organ failing or being harmed by illness or injury, a transplant is required.
Organ transplantation is one of the most significant advances in modern medicine. Unfortunately, the number of people willing to donate organs outnumbers the number of those in need.
What organs can be donated?
A donor's options for helping someone in need have expanded considerably throughout the years. It is possible to donate organs, tissues, or cells while living, whereas others can only be donated after death. Up to 75 individuals can benefit from a single donation!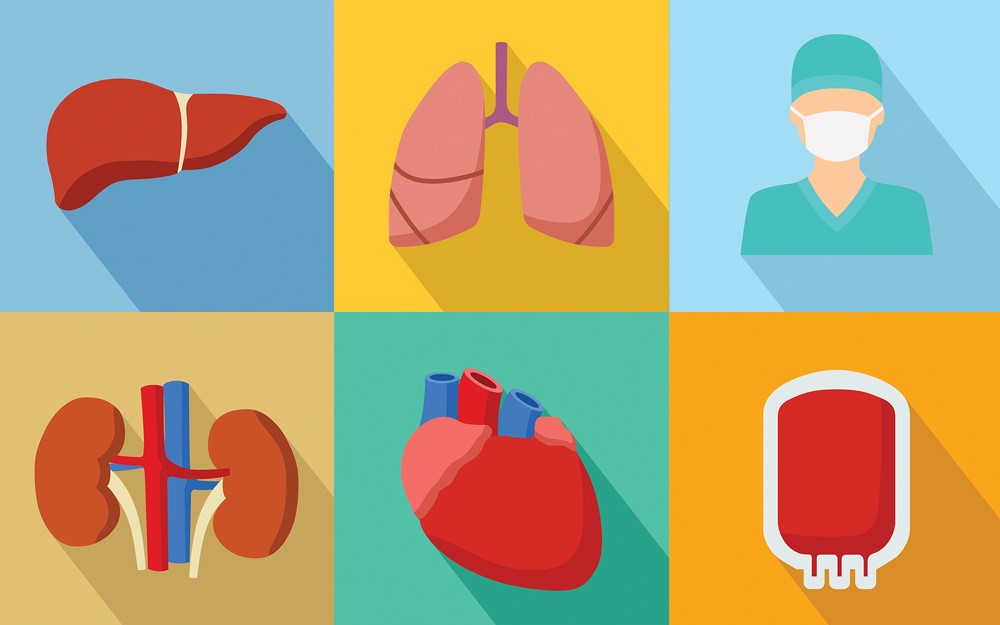 (Cedars-Senai, 2020)
Organs that can be donated after death
Heart
Liver
Intestines
Kidney
Lungs
Pancreas
Veins
Skin
Corneas
Tendons and cartilage
Organs that can be donated while living
A kidney
Tissues from the placenta, umbilical cord, and amniotic fluid can be used to treat wounds and prevent infection
Part of liver
Part of intestine
Part of pancreas
Part of a lung
Blood cells and serum
Bone marrow
Who can donate?
Everyone has the ability to donate organs, tissues, or blood cells. Any person suffering from active cancer, widespread infection, or unsound or diseased organs is exempted from this rule.
Then there is the issue of age. One's age does not inherently preclude him from donating organs. In 2019, above half of organ donors were over the age of 50. A 90-year-old man donated his organs when he passed away, saving the lives of others. The older the donor is, the more likely it is that the transplant would fail, so bone marrow donations by people over the age of 55 or 60 are normally avoided.
A single donor can save up to eight lives and help as many as 75 more through tissue donations. For someone in need, every person who signs up offers a ray of hope. Talk to your family and friends and persuade them to join you in this endeavor. Having a healthy heart or liver, lungs or corneas can save someone's life or allow them to see clearly again. Become an organ donor as your final act of kindness.
Citations
Cedars-Senai, 2020. 7 myths about organ donation. Cedars. Available at: https://www.cedars-sinai.org/blog/myths-about-organ-donation.html.
giftoflifemichigan, 2021. August is national Minority DONOR Awareness Month. Gift of Life Michigan. Available at: https://www.giftoflifemichigan.org/blog/august-national-minority-donor-awareness-month.
JPMA, 2018. Journal of Pakistan Medical Association. JPMA. Available at: https://jpma.org.pk/article-details/8984.
kokilabenhospital, 2019. World organ Donation day – 13th August. KDAH Blog. Available at: https://www.kokilabenhospital.com/blog/world-organ-donation-day/.
NHS, 2021. Nhs choices. Available at: https://www.organdonation.nhs.uk/helping-you-to-decide/about-organ-donation/who-can-donate/.
pennmedicine, 2021. 5 quick facts about organ donation. Penn Medicine. Available at: https://www.pennmedicine.org/updates/blogs/transplant-update/2019/march/5-quick-facts-about-organ-donation.
Robert H. Shmerling, M.D., 2021. Flowers, chocolates, organ donation – are you in? Harvard Health. Available at: https://www.health.harvard.edu/blog/flowers-chocolates-organ-donation-are-you-in-2021021121928.