HIV/AIDS – Can I be Infected?
Termed as the global epidemic, AIDS is a series of symptoms caused by HIV which damages a person's immune system to a point where it cannot fight off other illnesses. In Pakistan, a majority of people are uninformed of this devastating disease and have negative connotations and stigma associated with it. Can anyone get infected with AIDS? Let's find out more about the disease.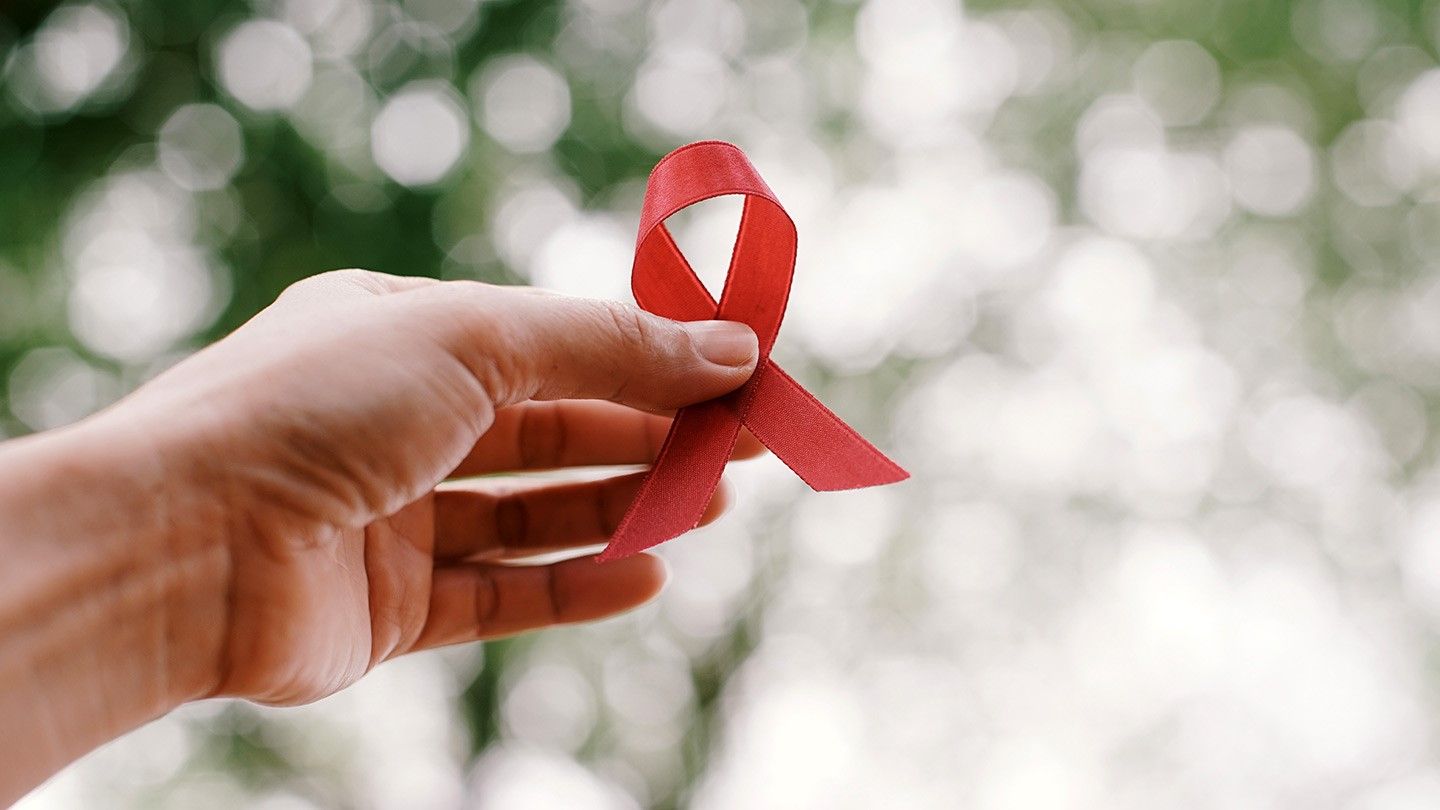 World AIDS Day, observed annually on December 1, provides an opportunity for communities to unite in the fight against AIDS, offer support to those who have been diagnosed, and remember those who have died as a result of the disease. This year has been particularly heartbreaking as we commemorate 40 years since the first five instances of AIDS were initially diagnosed and pay homage to the more than 36 million individuals who have died globally from AIDS-related illnesses since the epidemic began.
What is HIVAIDS?
HIV is a virus that steadily weakens the immune system over time. AIDS is the terminal stage of HIV infection when an individual's immune system has weakened to the point where infections, such as pneumonia, can no longer be fought. AIDS is the most developed stage of HIV infection and can take many years to develop if left untreated.
Cases in Pakistan are increasing at a rapid rate each year, which can be attributed to a variety of causes. The most critical component is awareness. As a result of the stigma associated with the matter, discussing AIDS is stigmatized, and potentially contracting the disease is a reflection of one's character. That is because there is a lack of information about the numerous ways in which one can contract AIDS. These include unsafe health practices, a lack of acceptance that non-marital sex is prevalent in Pakistan, a lack of awareness among the general population about AIDS, the societal attitude toward the subject, the stigma attached to it, and a high rate of drug use, which results in users injecting themselves using unsafe needles. Society frequently shuns those who are infected, which inhibits many others from seeking medical attention or care for their symptoms.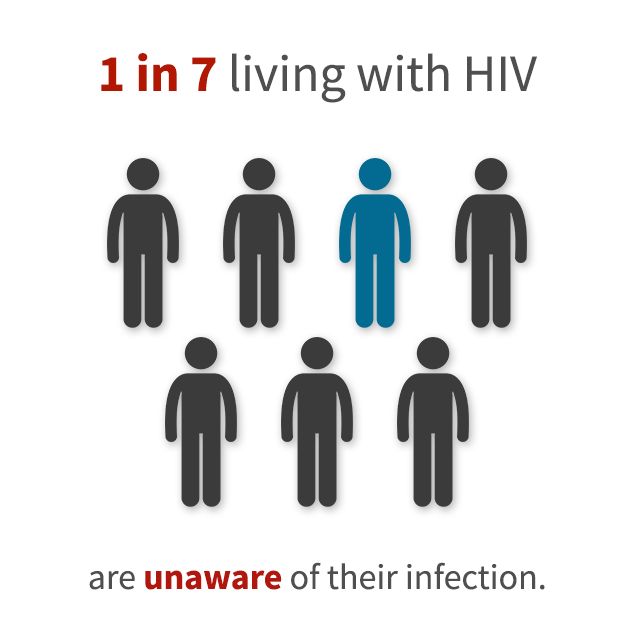 How does one get AIDS?
HIV is spread through the interaction of a range of bodily fluids between infected individuals, including blood, breast milk, sperm, and vaginal secretions. HIV can also be transmitted during pregnancy and delivery from a woman to her child. Other, more common methods include:
Having unprotected sexual intercourse with one partner who already has AIDS
Undergone a blood transfusion or organ transplant and the donor had AIDS
Using infected syringes or needles or sharing them
Use of unsterilized equipment and infected syringes
It is essential to note that individuals cannot contract the virus through routine daily contacts, such as kissing, hugging, shaking hands, or sharing personal belongings, food, or water.
Signs and symptoms
HIV symptoms vary according to infection stage. Though HIV-positive individuals are most infectious within the first few months following infection, many are uninformed of their status until advanced stages.
As the virus gradually affects the immune system, they may experience the following symptoms:
Sore throat
Rashes
Headaches
Swollen lymph nodes
Weight loss
Fever
Diarrhea
Cough
They may also acquire serious illnesses such as tuberculosis, severe bacterial infections, and malignancies such as lymphomas and Kaposi's sarcoma if they do not receive treatment.
Can AIDS be cured?
While AIDS has no cure, medication assures that an individual can live a complete, long, and normal life. Antiretroviral medications prevent HIV replication and spread. Additionally, these medications weaken HIV.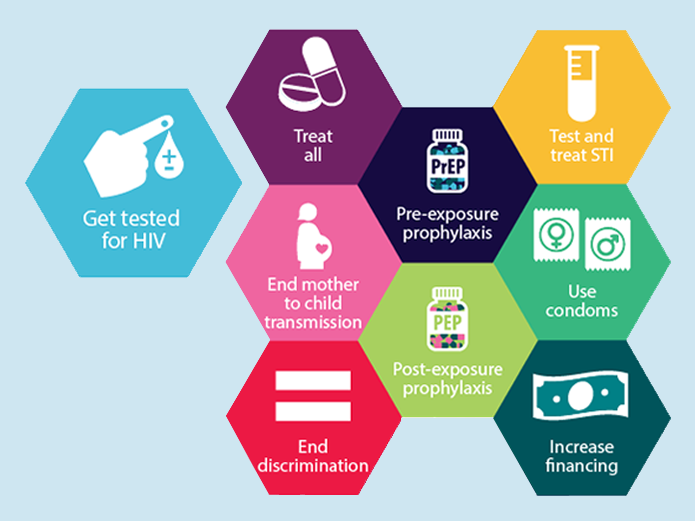 Today, while we focus on leading the COVID-19 response, which includes becoming a global vaccine arsenal and assisting every country and community in rebuilding, we must also press ahead, innovate, and invest in communities to end the HIV epidemic worldwide. Many people are unaware of the misery of individuals who are affected, the many lives lost to AIDS, and the anguish of those who have lost a loved one to the disease. HIV has undoubtedly become a manageable chronic condition as access to effective HIV prevention, diagnosis, treatment, and cure have increased, allowing individuals to live longer and healthier lives. However, there is still a deep-seated stigma in society. And to eradicate this, we must stop discriminating against people, stop downplaying the gravity of the situation, and instead begin to support, defend, and treat them with respect and compassion, as any other human being deserves.
By: Sanya Zahid
Citations
Ayotte. (2020). Pin on FMD 280 National AIDS Day. Pinterest. Retrieved November 30, 2021, from https://www.pinterest.com/pin/480618591490643827/.
CDC. (2021, April 21). Ways HIV can be transmitted. Centers for Disease Control and Prevention. Retrieved November 30, 2021, from https://www.cdc.gov/hiv/basics/hiv-transmission/ways-people-get-hiv.html.
Content Source: HIV.govDate last updated: July 01, 2020. (2021, April 8). Symptoms of HIV. HIV.gov. Retrieved November 30, 2021, from https://www.hiv.gov/hiv-basics/overview/about-hiv-and-aids/symptoms-of-hiv.
Global HIV & AIDS statistics – fact sheet. UNAIDS. (n.d.). Retrieved November 30, 2021, from https://www.unaids.org/en/resources/fact-sheet.
Is there a cure for HIV and AIDS? Avert. (2021, June 1). Retrieved November 30, 2021, from https://www.avert.org/about-hiv-aids/cure.
Libov, C., Rauf, D., Upham, B., Phillips, Q., Boerner, H., Treiman, S. K., & Alkon, C. (2017). 10 facts about HIV/AIDS everyone should know. EverydayHealth.com. Retrieved November 30, 2021, from https://www.everydayhealth.com/hiv-aids/10-hiv-aids-facts-everyone-should-know.aspx.
Mitchell, C. (2018, November 30). Paho/WHO: Paho urges testing as the first step towards preventing HIV and halting the AIDS epidemic. Pan American Health Organization / World Health Organization. Retrieved November 30, 2021, from https://www3.paho.org/hq/index.php?option=com_content&view=article&id=14834%3Apaho-urges-testing-as-the-first-step-towards-preventing-hiv-and-halting-the-aids-epidemic&Itemid=1926&lang=en.
NIH. (2018, July 4). National AIDS Control Programme. National Institute of Health Islamabad. Retrieved November 30, 2021, from https://www.nih.org.pk/national-aids-control-programme/.
Sidiqqi. (2021, November 28). Concern on AIDS. The Express Tribune. Retrieved November 30, 2021, from https://tribune.com.pk/story/2331511/concern-on-aids.
UNAIDS. (2021). HIV and AIDS – basic facts. UNAIDS. Retrieved November 30, 2021, from https://www.unaids.org/en/frequently-asked-questions-about-hiv-and-aids.