Most of us crave for a cup of coffee as soon as we open our eyes. Coffee tastes great and it gives us a buzz to start our day. However, the truth is that coffee is acidic and dehydrates our body, which is exactly the opposite of what our body needs early in the morning.
After sleeping for good seven to eight hours, our body already becomes dehydrated as a result of lack of liquids. It is for this reason, the first thing that we need in the morning is an energizing, hydrating and cleansing.
A healthy and energizing elixir is what our body needs early in the morning. Lemon morning shot is undoubtedly one of the most talked about and most beneficial morning shot one can ever have. But, waking up early in the morning and making this shot every day can be time-consuming. Therefore, we are sharing how to make your morning shot comprising lemon, ginger and tea and one of the easiest ways to always have your morning shot ready within 30 seconds. You're welcome!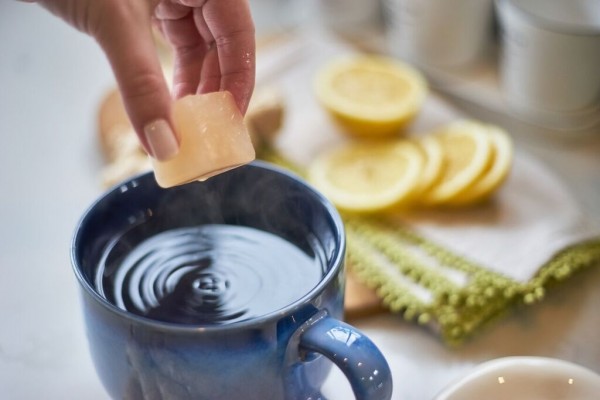 Ingredients
— 2 Fresh lemons
— a 2-inch chunk of ginger
— 1 to 2 teaspoon turmeric powder
— 1 glass of water
Method
— Juice all the above ingredients and mix well
— Pour the mixture in an ice tray and put it in freezer
— Every morning, take out a cube and add it in a glass of warm water and drink it
This is the easiest way to have your morning shot everyday without spending so much time on this everyday health and wellness ritual.