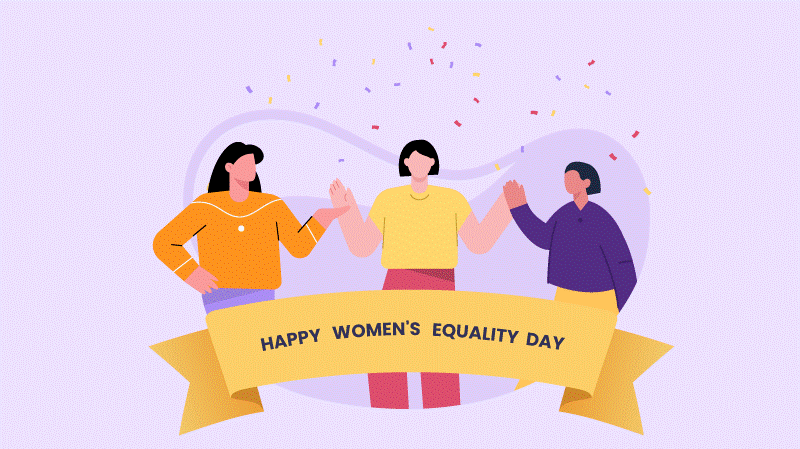 Reflect. Appreciate. Move Forward.
Women's Equality Day is an annual commemoration celebrated on August 26 every year to celebrate the 19th Amendment to the U.S. Constitution which granted women the right to vote. This blog explores the significance of the day in today's time and suggest mindful ways to celebrate the day with the women in your life.
"I raise up my voice, not so that I can shout, but so that those without a voice can be heard… We cannot all succeed when half of us are held back".
― Malala Yousafzai
Who defines the sexual division of labor? Do you want to be a mother or do you want to work in the public arena, earn your family a living and explore? Maybe you want to choose or maybe you don't? Perhaps you want to do both or you want to do none. But that is your choice, right?
What is Women's Equality Day?
Being a woman nowadays can be tough. Living in a world still cocooned by patriarchal cultures, equality for women has always been under strain. However, women have gone a long way from suppressed women's rights. The 19th Amendment to the United States Constitution was ratified one hundred and one years ago today, pledging women the right to vote. Since then, Women's Equality Day is observed every year on August 26 to commemorate the occasion.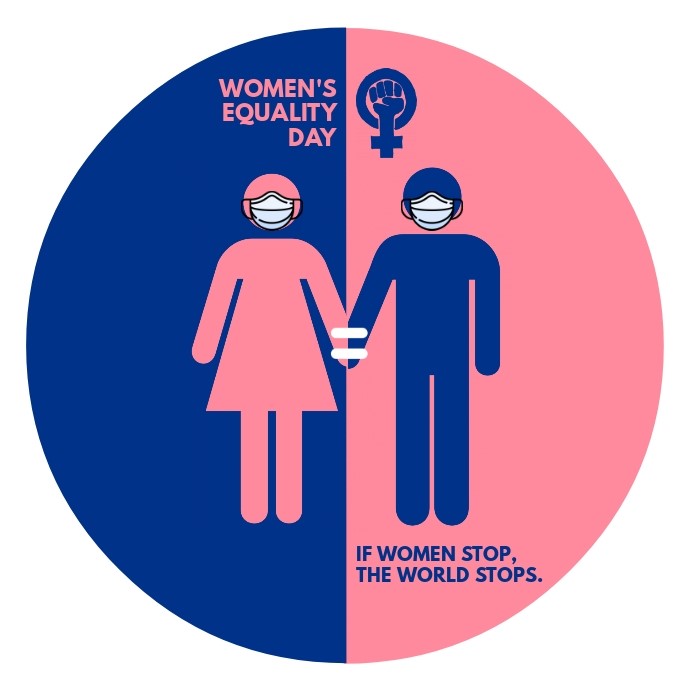 Women's Equality Today
Today, women's equality entails far more than simply having the right to vote. Years ago, the courageous women battling for voting rights won the first of many battles. Since then, strong, resilient women have advocated for reproductive rights, fair pay, workplace rights, economic equality, and increasing female leadership participation.
Feminism as a wave ushered in a slew of improvements in women's lives throughout the world. Women today are represented in various fields including medicine, military, space and as successful CEOs in Fortune 500 businesses, which however is only 7.4% of the total available posts, but then again, we have a long way to go.

(Fairygodboss, 2019)
Ways to celebrate Women's Equality Day
Appreciate and thank the women in your life
As a society, we are all dependent on the hard labour of women, whether they are mothers, grandmothers, partners, sisters, friends and the list goes on! This day can be a wonderful day to celebrate and thank all the women in your life for all the emotional and physical labor they put into helping others.
Support women-owned ventures
Make use of your purchasing power to help businesses owned by women. This will not only empower them but encourage them to do better and compete in the business arena.
Mentoring Programs
Mentoring programs in schools and workplaces are excellent places to begin. Teachers at schools and business leaders at work may interact and talk about career objectives, networking, education, and other aspects of success. Women should look up to other women as mentors. They will feel more confident in their capabilities as a result of it. It is imperative that leaders encourage, empower, and listen to women in the workplace.
Inspire Girl Power
As a teacher or a leader at work, you inspire and instill confidence and ambition in students and coworkers. This can be a great time to think about uplifting the lives of young women in the community. You can show your support for women's rights by encouraging more opportunities for women, like setting up scholarship programs and international trainings specifically for women.
Aid a Cause
Arrange visits to schools or participate in their online classes to educate young girls and boys on the history and importance of the day.
Collaborate with NGOs and hold a charity event or do some charity for institutions for less privileged women.
Organise a lunch at your workplace for women and invite inspiring thought leaders for a guest speakers' session.
Listen to Women
Carry out frequent surveys for employees.
Put up a suggestion box.
Put a designated complaint box for any form of workplace harassment.
Collect individual feedback on how to increase job satisfaction and women's workplace safety.
Women's Equality Day honours the successes of the women's rights movement while also reminding us of the continued challenges that women face. Take time to reflect on the tremendous accomplishments women have accomplished over the previous century and use that appreciation and gratitude as inspiration to help our society more forward.
Citations
Bhati, D., 2021. Women's equality Day 2021: History, Significance, Importance, facts and know why it is celebrated. jagrantv. Available at: https://www.jagrantv.com/en-show/women-s-equality-day-2021-date-quotes-theme-poster-massages-social-media-posts-watsapp-and-facebook-status-rc1022117 [Accessed August 24, 2021].
Classicalycourt, 2020. The number of women running Fortune 500 Companies hits a new high. CNBC. Available at: https://www.cnbc.com/2020/05/19/the-number-of-women-running-fortune-500-companies-hits-a-new-high.html [Accessed August 24, 2021].
Editors, B. & Thorpe, J.R., 2021. 9 ways to Celebrate women's Equality Day. Bustle. Available at: https://www.bustle.com/life/9-productive-ways-to-spend-womens-equality-day-10193052 [Accessed August 24, 2021].
Fairgodboss, 2019. Why women are still paid less than men in 2019. Jobs, Company Reviews, Career Advice and Community. Available at: https://fairygodboss.com/articles/why-women-are-paid-less-than-men [Accessed August 24, 2021].
NationalToday, 2021. Women's equality day – august 26. National Today. Available at: https://nationaltoday.com/womens-equality-day/ [Accessed August 24, 2021].