0
There is no item in your Cart.

Create an account
Already have an account? login
*Fill All Mandatory Fields
Upload Your Prescription
Payment and Discount Short Guide
Our Whatsapp no. +923458444973
A valid prescription will be required.
Get flat 15% off on your 1st order regardless of the payment method.
Bank discounts or any other discount vouchers won't be applicable.
How to Upload your Prescription?

a Short guide
Do not crop out any part of the prescription image.
Avoid unclear or blurred image of your prescription.
Include details of your doctor, patient and clinic visit date.
Medicines will only be dispensed against a valid prescription.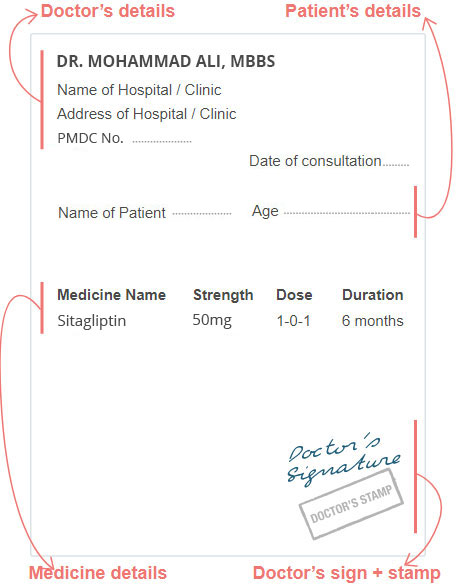 * As per the laws of Pakistan, no drug can be dispensed without a valid prescription - Drug Act 1976