dShops- Fast Medicine Delivery in Karachi
Welcome to dshops - an even more convenient method of delivering all your urgent medicinal needs to your home. With Dawaai Shops, we take care of your healthcare essentials without the extensive waiting time, now get all your prescription and OTC medicines delivered from a trusted local pharmacy near you in just 60 minutes.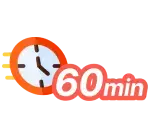 Urgent Delivery
With Dawaai Shops, we deliver medicines fast directly to your home. Buy medicines in Karachi and choose from various Pharmacies listed and enjoy hassle-free delivery without the extra wait. Simply order your medicines online with dShops and get them delivered in 60 minutes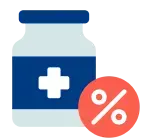 Discounted Medicines
Avail exclusive discounts on medicine with dShops when ordering. Use promo "dshops" before checking out and get your discounted medicine whenever you need, wherever you need!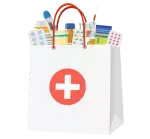 All Your Medicines in One Place
With Dshops, your local pharmacy becomes an online pharmacy! We understand that not finding your medicine can be frustrating but with dShops, we have a variety of trusted pharmacies available so you can find and buy medicines with ease!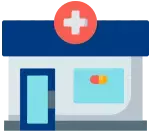 Trusted Pharmacies in Karachi!
We take great care in making sure your medication meets the quality check. Dawaai has partnered with Government Licensed Pharmacies that have passed the authority to sell medicines under the Drug Rule 1976. So, we can ensure authenticity and safety while facilitating your health
How dShops Works:
Simple. Fast. Reliable, place an order through dShops & enjoy exclusive discounts from our partnered pharmacies in Gulshan-e-Iqbal & Gulistan-e-Johar, Nazimabad & North Nazimabad, DHA & Clifton.