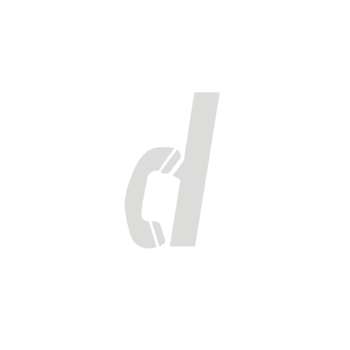 Artesul 50mg/500mg/25mg tablet
Brand: Zafa

Indications
This drug can be used for severe malaria including cerebral malaria; and as a second line treatment in chloroquine resisitant falciparum malaria.
Side Effects
This medicine may cause transient and reversible reticulocytopenia(blood disease), fever, rash, Bradycardia (slow heartbeat), Transient first degree heart block (heart disease.)
Warnings

Pregnancy
Contraindicated in pregnancy.

Lactation
Caution advised or effect undetermined.

Driving
Please avoid driving when taking this medicine as it may affect your ability to drive.

Precautions
Kindly consult your doctor for precautions if you have a history of abnormalities in heart rhythm or function such as: arhythmias , clinically revelant bradycardia , or congestive heart failure accompanied by reduced vetricular ejection fraction.
Contraindications
This medicine should not be taken in patients who have electrolyte disturbances, or patients who use other drugs that cause QT-interval prolongation (irregular heartbeat)
FAQS
What does this medicine do?
It is an anti-parasitic medication, used to kill parasite that cause malaria and hence its spread in the body.
Does this medicine prevent malaria from attacking the body?
No, it does not. This medicine is used as a treatment and not as prevention against malarial infection.
Is it essential to complete the entire course of medicine?
Yes, it is. Not doing so would make the body prone to catch this parasite again very easily.
Are pregnant females safe to use this medicine?
Females in their first 3 months of pregnancy are not supposed to use his medicine but are still advised to take a doctor's consultation if they want to use it in the later 6 months.
How to ensure, whether the medicine is effective against malaria in your body or not?
It is for this surety that you are advised to do a weekly complete blood picture test for 4 weeks after starting this medicine.
What is it used against?
It is used in the treatment of malaria.
Is this medicine available over-the-counter?
No, it is not. A doctor's prescription is essentially required.
Why the completion of the entire treatment is always stressed upon?
Doing so makes the medicine more effective on your body and avoids the reoccurrence of the infection.
Should I double my dose in case all the symptoms fail to go off even after the completion of the entire treatment course?
You should inform your clinician immediately about this happening and discuss for an alternate rather than multiplying the doses.
What should I do in case I miss a dose?
Take the medicine as soon as you remember it or take the one scheduled next.
What should be done in case the side effects aggravate?
Inform your doctor immediately and get an alternate medicine instead.
Why it is essentially advised to take your meal along with the medicine?
Doing so nullifies the harmful effects of the medicine on stomach.
Does it cause any side effect on blood?
It has been reported to result in decreased blood count-anemia. Hence, a good meal is essentially advised while using this medicine.
How does this medicine work?
It works by killing the malarial parasite and hence its spread in the body.
What does this medicine treat?
It is used in the treatment of malaria.
Can I quit this medicine soon after I start to feel better?
Doing so result in infection relapse, so ensure to complete the prescribed dose essentially.
Disclaimer
Dawaai's intention is to make sure that it's consumers get information that is accurate, reviewed by an expert and error-free. However, the information mentioned here should not be used as a replacement for the advice of a qualified physician. The information given here is for informational purposes only, which may not cover all possible precautions, side effects, contraindications or drug interactions. Consult your doctor and discuss your queries related to any medicine or disease.
Up to 10% OFF
Get discounts of up to 10% on every item added to your cart. Use Voucher: DawaaiDiscount

Up to 20% OFF
Get flat 20% off only on Fridays with Meezan Bank Credit/Debit Card. Use Voucher: MeezanFridays

Up to 20% OFF
Get 15% off all products and 20% off medicines using HBL debit and credit card. Use Voucher: HBLDiscount

Up to 25% OFF
Get up to 25% off medicines when you pay through Habib Metro Cards. Use Voucher: HMBDiscount

Up to 25% OFF
Get 25% off on Visa Signature Credit Card and 15% off on Platinum Cards on medicines only. Use Voucher: SBDiscount